I can't believe it's already month 2 of the Race! I am currently serving at Light and Salt Ministries in Nicaragua, but I wanted to give you a quick overview of our time in Costa Rica.
Ministry was tough this month. We did door-to-door evangelism with Basilio and some of the other members of his church. Nobody spoke English, so we had to work together and pick up on the words we did know, to figure out what was happening. We walked for miles every day and prayed at each house we went to. It was hard work, and we didn't understand most of the time what was happening, but we knew that God was moving and working.
We stayed with the most amazing host, Basilio, and his family. They welcomed us in with open arms and loved us so well. We were strangers to them, but they opened their home, prepared our food, and took care us when we were sick. Basillio is a great light in this town. People would just come to sit with him and talk. He is an amazing reflection of God's love for people, His patience, and kindness. I am so grateful to them for all they did for us and everything they taught us.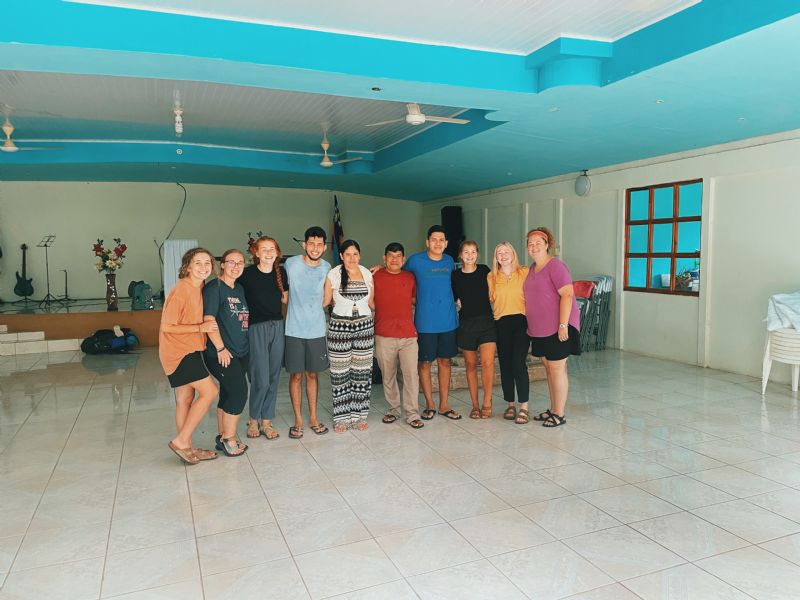 I am so thankful for all the things Costa Rica taught me and I am excited to see how the Lord is going to work in me and through me this next month in Nicaragua!